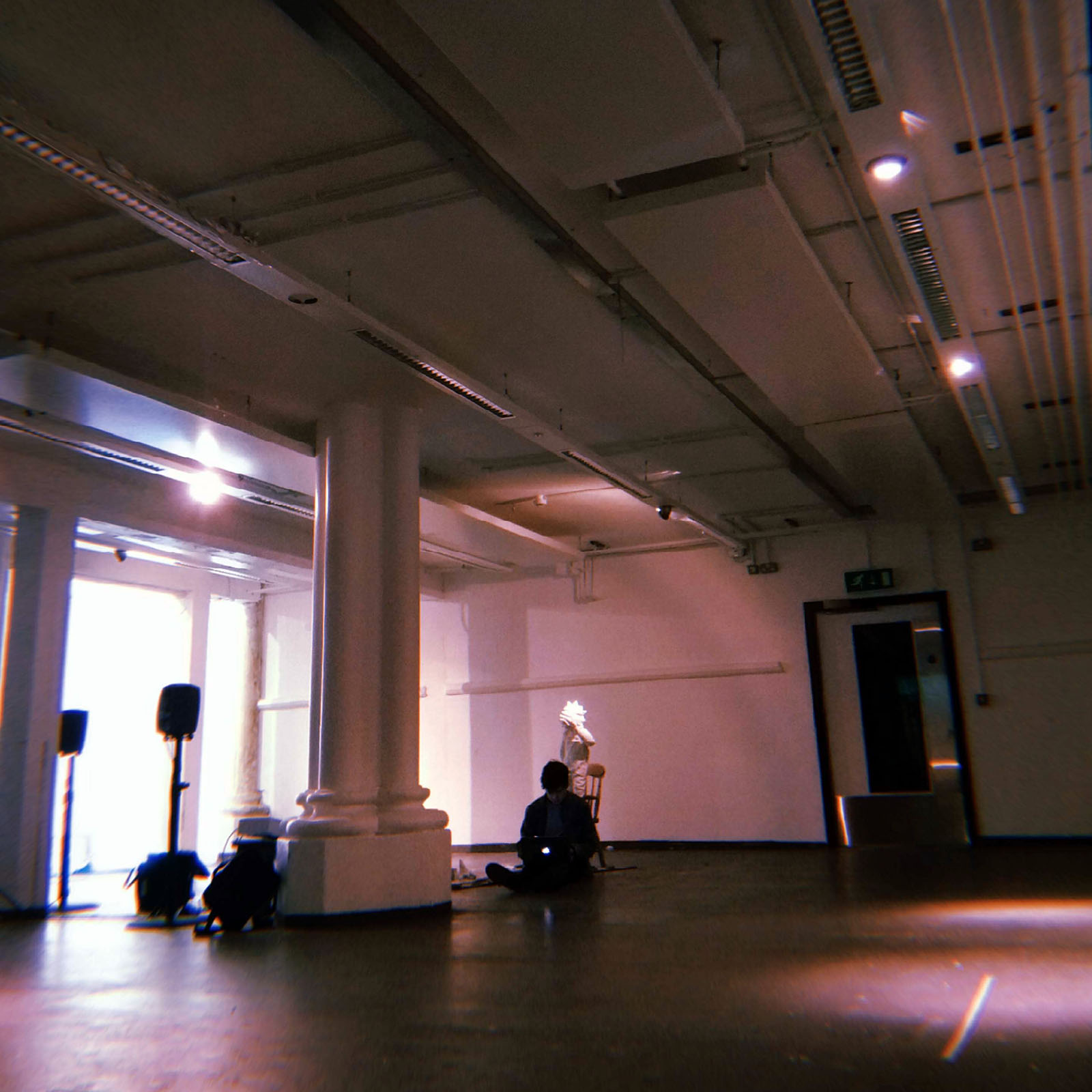 Joe McAlister
Joe is a computational artist and privacy advocate. His work often focuses on themes encompassing metadata and the shocking details it can reveal about the viewer; user interaction; data security, and psychology. These subjects are approached using a variety of mediums and techniques. Including programming, machine learning, sculpture, projection and interactive theatre. Creating coherent pieces that seamlessly blend technology with fine art.
He has received commissions and awards from established universities including Goldsmiths, University of London and Kings College, London. Collaborated with interactive theatre group fanSHEN. Consulted on many works including those commissioned by Saatchi & Saatchi; funded by Arts Council England, Goethe-Institut and Near Now Nottingham. He has also sat on panels in conjunction with IBM and hosted those held at Goldsmiths, University of London. He is the current fellow at Near Now.
---
If you have a question for me or wish to request my CV, please don't hesitate to reach out via email or twitter. If you want to talk privately, my public key is available here, Please also make sure to include a link to your public key so I can reply.
@portablestorm or joe(at)joe.ac
---
Media coverage, reviews, exhibitions & awards
September 2018
Solo exhibition: tba – 7th September till 15th September 2018 – Broadway, Nottingham
August 2018
July 2018
Performance: The Justice Syndicate, Kings College & London Southbank University, dates tba
Residency: Arc Stockton - 8th July
Fellowship: Near Now - July 2018 till July 2019
June 2018
Exhibition: Generation / Goldsmiths University of London June 7th
Talk: Themselves Part II / Deptford Cinema, London 23rd June
Award: Shortlisted / Hodgkiss Award 2018 - "Looking for Love"
May 2018
Exhibition: Exit Strategy / Goldsmiths University of London May 3rd - 8th (Private View 3rd) https://exitstrategy.gallery/
Panel (hosting): "Art and curatorial strategies for exits". With Ami Clarke, Bob Bicknell-Knight and Suhail Malik
April 2018
Exhibition: SPACE Mare Street April 5th - 13th 2018 (Private View 5th)
March 2018
Private Event: The Justice Syndicate (showing, 24 jurors), Kings College, London.
February 2018
December 2017
October 2017
Opening Panel "AI and its role in the creative process": TECHnique's IBM digital arts meetup hosted at IBM's South Bank office, London
September 2017
June 2017
May 2017
June 2016
April 2016