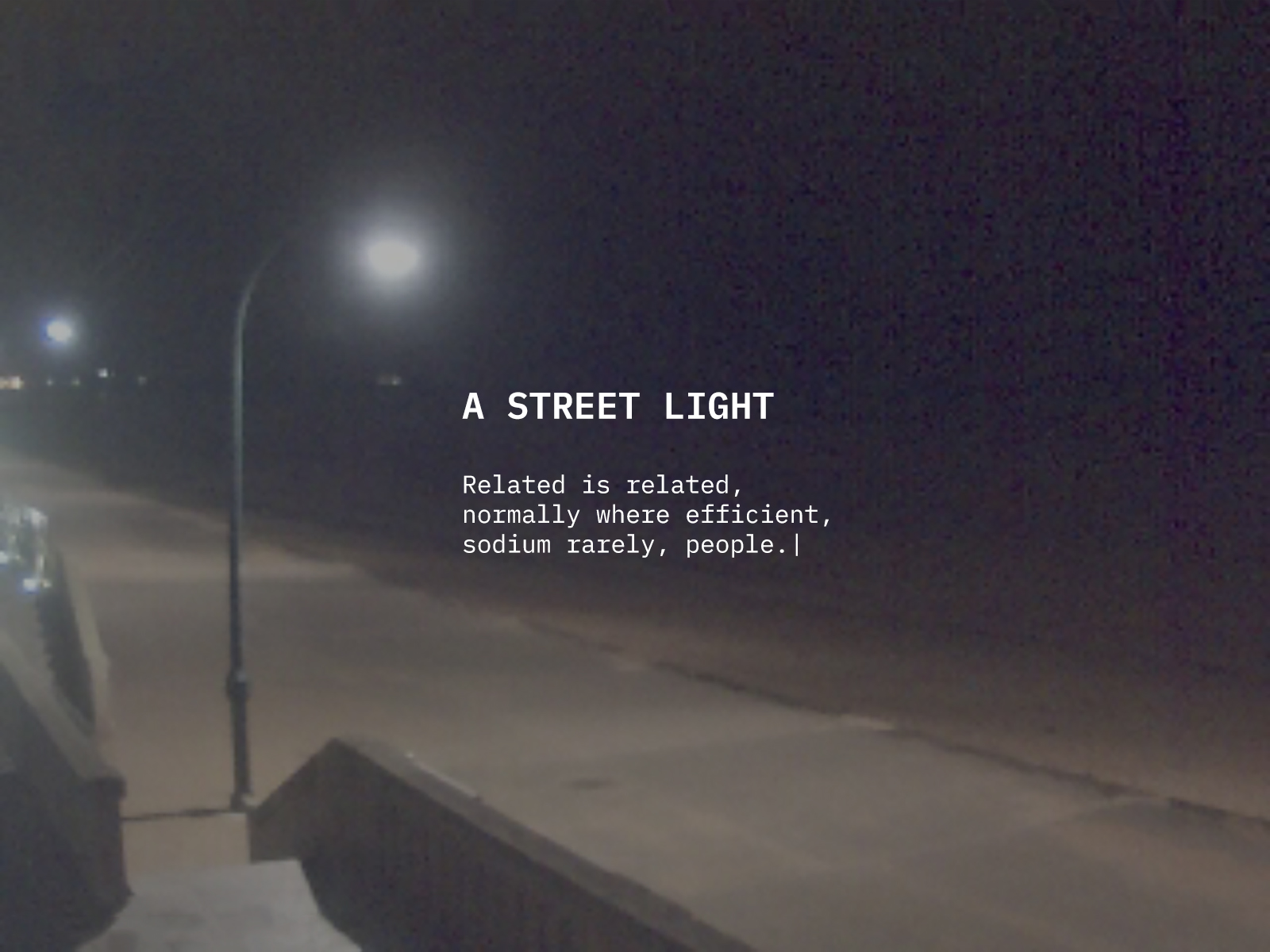 Webcam Poetry (2018)
Webcam poetry is a project that uses dense captioning and my own generative poetry engine to create expressive poetry based on live camera streams.
Dense captioning uses machine learning to understand what can be seen within the scene, which I subsequently use to influence my poetry engine, creating expressive poetry related directly to what is happening in the scene (often with a little artistic license).
Because of the ability of the poetry engine to research any topic the combinations seen within the poetry is almost endless. Here are a few of my favourite poems.
View Webcam Poetry live at specified times at http://www.webcampoetry.com/
Update
A new updated version of Webcam Poetry will be exhibited during the Goldsmiths degree show 2018. I will also update this documentation in late June
---